Best way to take home leftover pho
Ok so I love pho. I always order the largest bowl offered at a restaurant, but with the intent to take the leftover home to finish it. Here's what I do:
I order banh pho noodle on the side, and only take noodle to the bowl in small portions at a time. This way when I'm full and ready to request takeout containers, I have noodle and broth still pretty much separated. At home I just heat the broth and noodle separately, then combine and eat. Good stuff! (my opinion anyway lol).
Interested to see if others have some other techniques/tips to share. The ultimate goal is, of course, to have a second dip with the highest quality possible the second time around.
Thanks all.
(@chuynh)
Joined: 11 years ago
Pho Restaurant Consultant
Posts: 355
July 22, 2019 12:32 pm
@johnwooo87: Yeah that's exactly the status quo, but it's more because it's convenient, and that's what everyone is doing. But I think there's a better way to do this. Stay tuned.
Quick question before I give my take on this: Are you more price-sensitive or quality-sensitive? I'm sure given the choice, most people'd rather not spend more than they have to. But knowing what's important to you, the answer/suggestion will be more meaningful.
(@drhotpho)
Joined: 3 months ago
Posts: 2
July 26, 2019 9:56 am
@chuynh If I have to choose then I'd go for quality, which is 2-to-1 more important to me than price. That said, the common sense limitation is not having to pay for a whole new order, because anyone can order a whole new bowl to go while they eat another bowl in the restaurant. So I guess my real question is how to stretch the one bowl you order for eat-in and don't finish (for whatever reason) and maximize the quality of the leftover to eat much later at home.
(@chuynh)
Joined: 11 years ago
Pho Restaurant Consultant
Posts: 355
August 4, 2019 10:52 am
As a rule I recommend finish your pho at the restaurant. This would give you the best quality and experience. With that said, I won't try to dissuade you from doing it, and if you must then here are some ideas based on your rule of quality is more important:
Order separate broth and noodle as you do, but instead of adding a little bit of noodle at a time to eat, consider take in enough for what you'll eat in the one sitting. The rest outside will be the "leftover" portion. This way you'll get the best quality for your eat-in part.
You should always taste the broth as it comes out, before adding anything. If the broth itself is not that good to begin with then the following doesn't really matter. But if the broth falls into the excellent to fantastic end of the spectrum, then consider not adding, if at all, too much extra sauces (hoisin and sriracha) and use them as dipping sauces instead. This would help "preserve" the broth quality for later consumption.
Order extra broth for take out for a few dollars more.
Just order an extra bowl for take-out.
Bottom line is, I wouldn't do any of the intentional leftover bit. Eating out should be enjoyed fully because you pay for it, and if you can't finish a standard bowl then consider order a smaller size/portion. With current focus on healthy eating, many restaurants will gladly serve you smaller portions.
If you go out to eat with an intent to not eat everything just to have a second chance at the leftovers, then so much for the joy of eating out, imho.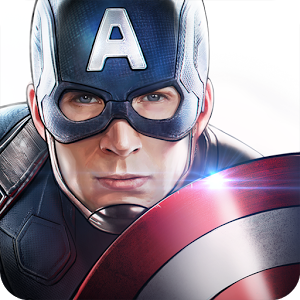 (@sgguy77)
Joined: 5 months ago
Posts: 6
July 28, 2019 12:33 pm
Seemingly good strategy but I see several problems if your goal is to strive for quality. Here's what I mean: The banh pho noodle on the side will start to cool and dry up on its outside and becoming clumpy on the inside as it continues to stay hot. You'd have to keeping moving or light tossing the noodle around to prevent any part overcooking and other parts drying out. THEN you'll also have to keep adding cooler noodle into a progressively cooler broth, which in effect cools your whole bowl down much more quickly. The net result is less than optimally cooked noodle among other things. This is way too troublesome for me and would reduce the whole experience.
Big or small price of being cheap? Only you can judge.
Haha I think you may be overthinking this. Im not a fan of dumping everything into a takeout cup but I don't think there's a good method given the current state of takeout/to-go containers.
No online members at the moment
Powered by wpForo version 1.6.5