[Sticky]

Lovingpho Inventory System to be available
Currently there are a multitude of commercial inventory apps that you can purchase. These are often bloated, overpriced, and subscription-based (read: you pay forever to continue to use them). I've looked at many and in my opinion, they're mostly made by programmers with not much experience in the restaurant business, and they don't include practical/real world coaching and support.
For small to medium restaurants there really is no useful, simple, and low-cost inventory system out there.
Guess what? I have been using an inventory system I created for my own use and for my pho restaurant clients (shown above). It's a Google Sheets based system so you have absolutely no acquisition cost, and it's available anywhere with an Internet access on any device you want to use. Together with my process which I'll also provide, it has only the features you need for efficient and reliable restaurant inventory.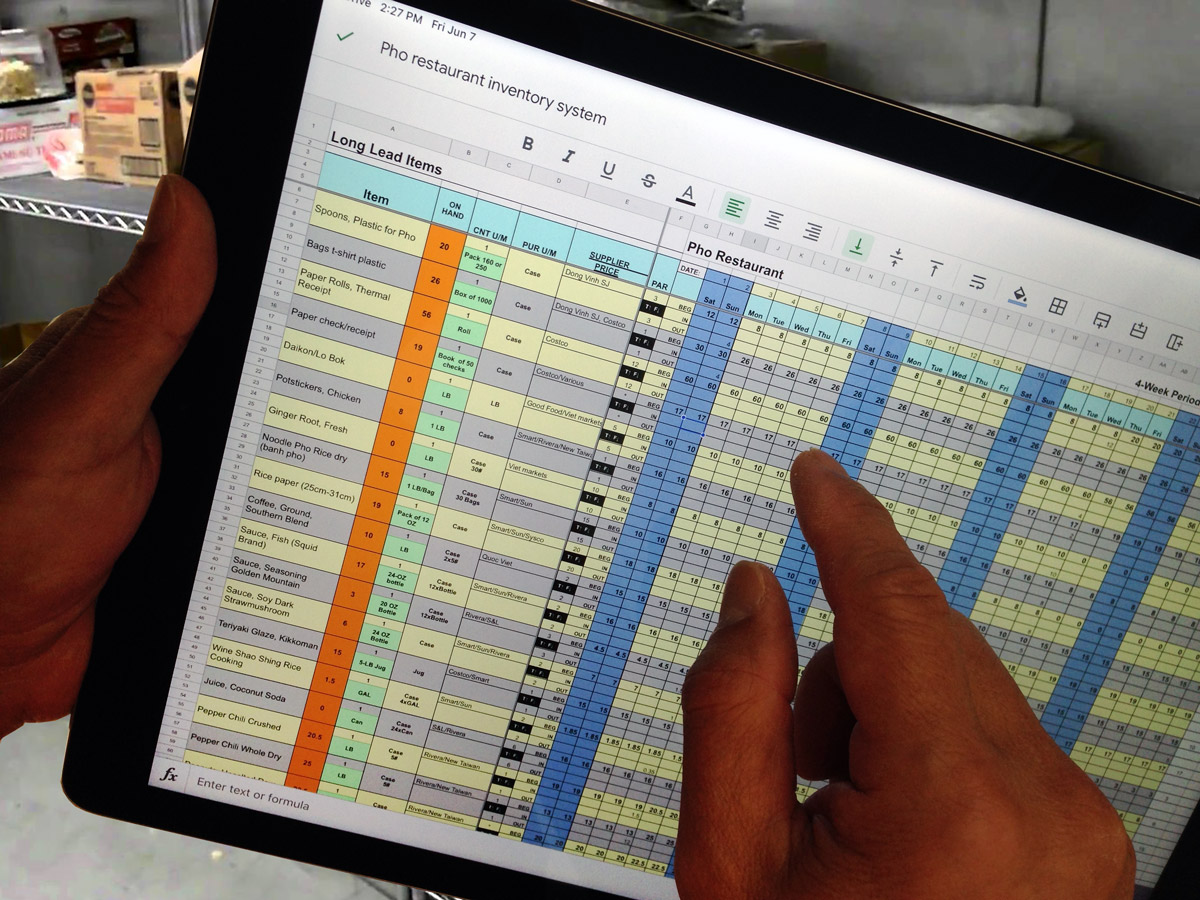 I've decided to make it available to all restaurateurs who want something very low cost that they can actually use in their operation. I'll also throw in my training and support so you can get on the right track and get going quickly.
I'll make an announcement on its availability soon. For early adopters who opts in right now with your email below to be notified when it's available, you'll have first dip at this inventory system for $39 (50% OFF) plus one-month training/support.