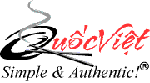 Updated 03-14-18. I had the privilege to meet and chat with Brian Nguyen, the founder of Quoc Viet Foods® Incorporation in Westminster, California, the maker of Vietnamese pho and other soup bases. I find Brian's story about how he started Quoc Viet pho soup base and where he wants to take his company quite fascinating. Here's a recount of our encounter.
First a little bit about the company. Quoc Viet Foods® specializes in manufacturing and distributing Vietnamese pho soup bases and other seasonings. The company is the first to use modern technologies to convert the traditional Vietnamese dishes into the convenient soup base form. Quoc Viet's soup bases and seasonings are processed from natural ingredients and do not contain any preservatives. For those who think soup bases are cheap, MSG-laden imitation of the real thing, they haven't try these products. In fact Quoc Viet's pho and other products are so good you'll get restaurant taste and quality at home. By the way, in the interest of full disclosure, I did not receive any compensation for writing this article.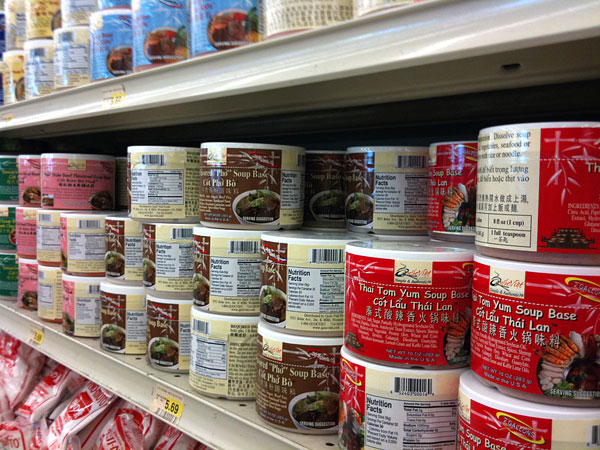 Those who have been looking for quick pho recipes probably saw my post about Quoc Viet Foods's pho soup base. In it I described how to make a batch of 20 plus bowls of pho in less than 3 hours. I took my time for that post, but my subsequent performance has improved to less than one hour. So you can say I'm a fan, and Quoc Viet Foods' products should definitely be on your try list if you don't want to deal with bones, oxtails, and 3-6 hours in the kitchen.
Quoc Viet Foods' Formative Years
The company name is Quốc Việt Foods® Incorporation. In Vietnamese, the word "quốc" means nation, state or country, and of course Việt is the majority ethnic group of people living in Vietnam. So Quốc Việt Foods® is all about the traditional flavors and taste of Viet foods of the motherland. By training, Brian Nguyen earned a Bachelor of Science in Biology and a Master of Science in Food Sciences. He's worked for major food companies so he had all the right knowledge, from food product development to testing, from production to packaging, and distribution. Only problem was, he had no product to call his own.
On many trips to the local supermarkets, Brian told me he often looked that Viet foods on the shelves that are made in Thailand and elsewhere, with questionable quality and authenticity. One can almost see the entrepreneurial mind at work, and like many entrepreneurs, Brian had this energy that was just waiting to explode into a great product for a waiting market.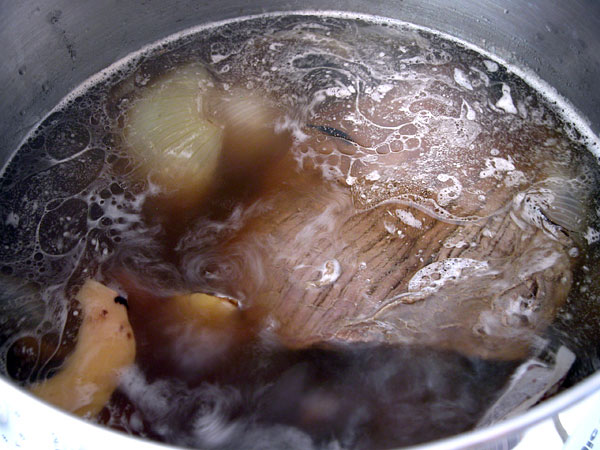 It finally dawned on Brian Nguyen that pho is what he wanted to do. Already in existence were mediocre products at best, and Brian definitely had some ideas. Now I've written before that Vietnamese cuisine is not something easily duplicable into mass produced quantities. And when it comes to pho, the variation is something that is expected. It's one reason why I've not been impressed with pho franchises. But I digress.
Back to Brian and his pho. His garage became his R&D and product development laboratory - think Steve Jobs, Apple computers, and garage. Local supermarket meat departments were his beef bone and oxtail suppliers. It came to a point that butchers knew his face, what and how much he wanted as soon as he approached them in their shops. And his neighbors started wondering about this family next door that cooked pho everyday, all day long. Brian's family is Northern Vietnamese so it's no surprise, but the real kicker was when he told me neither he nor his family liked pho!
It wasn't until the business actually opened that the butchers and neighbors understood what he was up to.
Growth and Market Expansion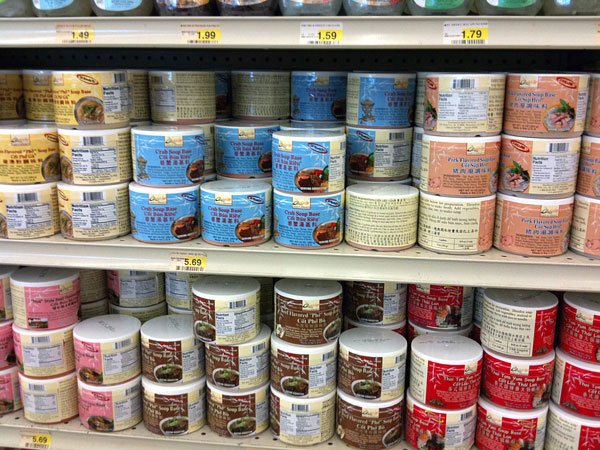 Quoc Viet Foods® then began a journey of growth from a humble 900 square foot location in 2002, expanding progressively to larger facilities every few years, to the current 12,000 sq ft space.
With an excellent product line, an expanding pho market that continues to gain visibility and popularity, and new products coming down the pipeline, Quoc Viet is poised for more growth in the coming years. You can now buy Quoc Viet's products from many Asian supermarkets. For those who cannot find a local retailer, the company will make an effort to ship products directly as well, though it's an exception rather the rule.
I haven't witnessed it myself, but for those in the Los Angeles area, I was told you can find Quoc Viet products at Costco warehouses. If someone can actually confirm this (via the comments below) then I'd really appreciate it.
In addition to supplying to Asian supermarkets, Quoc Viet Foods® also ships products to restaurants, hospitals, schools, and casinos. Recently the company also became an approved vendor to SYSCO, the ubiquitous distributor of food and related products and services to restaurants, nursing homes, hospitals, hotels, motels, schools, colleges, cruise ships, sports parks and summer camps - wherever a meal is prepared away from home. This is serious pho distribution channel.
New Products - Vietnamese Coffee and Tea
Vietnamese milk coffee Cà phê sữa (either đá or nóng - iced or hot) is great by itself or it can go well with or after a bowl of pho. Brian Nguyen informed me that Quoc Viet Foods® is also bringing to market its own new products of coffee and tea. Branded Cafvina, the coffee that I tried rivaled many coffees you may find in retail shops, and can give Lee's Sandwiches' iced coffee some serious challenge. Cafvina brand coffee comes in whole bean, ground, concentrated or ready-to-drink varieties. Look out for them.
Visit QuocViet.com.