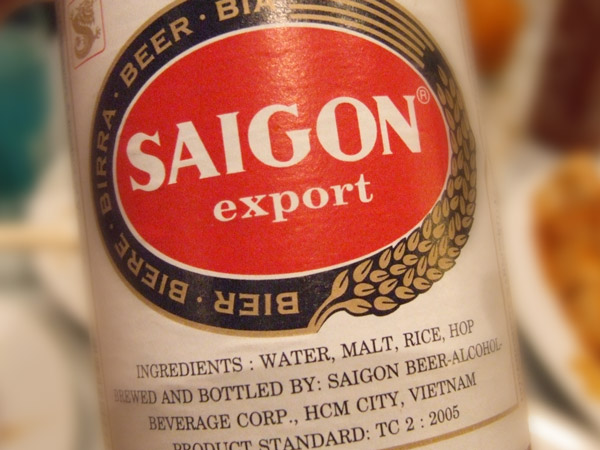 I have a pho poll running and collecting information on what people like to drink while eating their pho.
If you haven't taken it, please do so. Just click on the "Vote" link under the poll result.
What pairs well with your pho? Select 2.
Cold beer (14%, 101 Votes)
Ca phe sua (iced or hot) (11%, 77 Votes)
Tea (iced or hot) (20%, 139 Votes)
Boba drinks (11%, 81 Votes)
Soda (6%, 43 Votes)
Salty preserved plum/lemon (5%, 37 Votes)
Water (24%, 171 Votes)
Che (3%, 18 Votes)
Other (sugar-cane juice, coconut juice,...) (6%, 45 Votes)
Total Voters: 490

Loading ...
Now, like many people, I don't normally drink much beverage during my pho meal for obvious reason. The broth in pho is so delicious and can fill you up fast, and your stomach can only hold so much food and liquid right? Why fill your stomach with anything other than the goodness of pho while eating pho?
Here's another poll showing what I mean. The majority of people actually finish their pho to the last drop. Together, "Most of the times", "Often" and "About half the times" combine to 64% of the times that people empty their bowls. I'm definitely in the minority here.
Do you finish your pho to the last drop?
Most of the times. (48%, 104 Votes)
Often. (17%, 37 Votes)
About half the times. (13%, 29 Votes)
Seldom. (12%, 25 Votes)
Never. (10%, 21 Votes)
Total Voters: 216

Loading ...
If you really think about it, pho it not like any other food. It really does not need to have certain refreshment to pair with it, or "help" bring out better taste. Pho is good as it is and on its own. It's a perfect Viet street food.
For many people, a glass of water to help wash it all down is all they need while eating pho. And that's what the poll shows.
Interestingly, tea, Viet coffee and beer are the next 3 popular beverages for pho diners. Cold beer even beats Viet coffee by a little bit!
Saigoneer.com recently published a list of beer prices titled Beer Prices In Saigon Among The Cheapest On Earth for 2015. Saigon ranks #6 as having the cheapest beer.
So if you're in Saigon, grab some good pho and some cheap beer. For me, I'll just enjoy my pho with water, and save the beer for a pizza or maybe a burger. Enjoy!